Rabbi Shlomo Uzhansky
Founder
Rabbi Uzhansky was born in Kiev, Ukraine, and raised in Philadelphia. Prior to receiving his rabbinical ordination from Lakewood's Beth Medresh Gvoah, he studied in Yeshivot both in Israel and the U.S. Rabbi U, as he is most commonly known as, spent much time developing culturally sensitive programming for Russian-speaking Jews across the United States. His great passion is creating opportunities for Jewish people of all backgrounds to meaningfully connect to their heritage. Having come from a background identical to that of the vast majority of the schools parent body, Rabbi Uzhansky is able to relate to these families and put their minds at ease with commiting their children to Jewish education.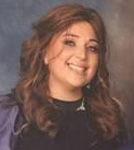 Dr. Chana Uzhansky
Head of School
Dr. Uzhansky (aka- Morah Chana) was born in Philadelphia, PA to a family of former refuseniks, Barry and Elena Iann. After graduating from Bruriah High School, Dr. Uzhansky went on to study in Israel at B'not Torah Institute. Following her year abroad she began to pursue a career in education at Touro College and was awarded with an academic scholarship to participate in their accelerated Educators Honor's Program. Dr. Uzhansky graduated in 2003 with a Masters in Education and Special Education certified to teach students from kindergarten through twelfth grade in all subject areas specializing in Special Education and mathematics. Since graduating, she has taught in elementary, middle, and high school general and special education classrooms as well as worked with students with disabilities as an Early Intervention specialist with A.B.A experience and training. With more than a decade of experience in Leadership Administration, Dr. Uzhansky is a certified Educational Supervisor and an expert in educational evaluations and Singapore Math with a Doctorate in Exceptional Childhood Education conferred to her from Northcentral University. Morah Chana's greatest passion is to learn and inspire her student to love the actual quest of knowledge. "Ain Simcha K'Hateres Sfekos", there is no joy like the resolution of doubt, is her everyday motto.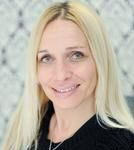 Mrs. Ilanit Dinar
Business Manager
Ilanit Dinar, is the daughter of a Jewish Ukrainian born mother who immigrated to Israel and instilled in her children the importance of Jewish heritage. Being born in the US, Ilanit went to yeshiva her entire academic career and she graduated from Flatbush High School. Together with her husband, she continues with sending their own children to Yeshiva as preserving Jewish heritage is something they value immensely. Ilanit graduated from Briarcliff College with an Associate's Degree in Business. She obtained Series 7 and 63 License and worked in Bear Sterns as a registered sales assistant. With her financial background she helps run SIHA's administration efficiently. She is extremely dedicated to SIHA as she strongly believes in its mission of a great academic education while teaching the students to have a love and appreciation for their Jewish roots.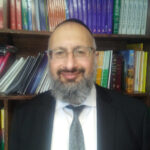 Rabbi Yaakov Kuritsky
Judaic Studies Curriculum Coordinator
7th/8th Grade Rebbe
Rabbi Kuritsky was born in NY and raised in Baltimore, MD.
His father, now retired, practiced as a Rabbi and a child Psychologist. His mother of Blessed memory,  a loving homemaker, was born in Russia prior to WWII.
Rabbi Kuritsky was educated in Yeshiva Beth Moshe high school of Scranton, PA and continued there for four years post High School. He continued his education in Israel and then in Beth Medrash Govoha of Lakewood, NJ.
Rabbi Kuritsky has also taken many courses in Education and Pedagogy. He holds a bachelor's degree in Rabbinic and Talmudic Studies.
He comes with many years experience teaching both Secular and Judaic Studies. He has been a Principal for both Judaic studies and Secular Studies collectively for over two decades.
He is known for his love and caring for students and helping them reach their potential. Students and parents cherish the individual attention he gives to each student.